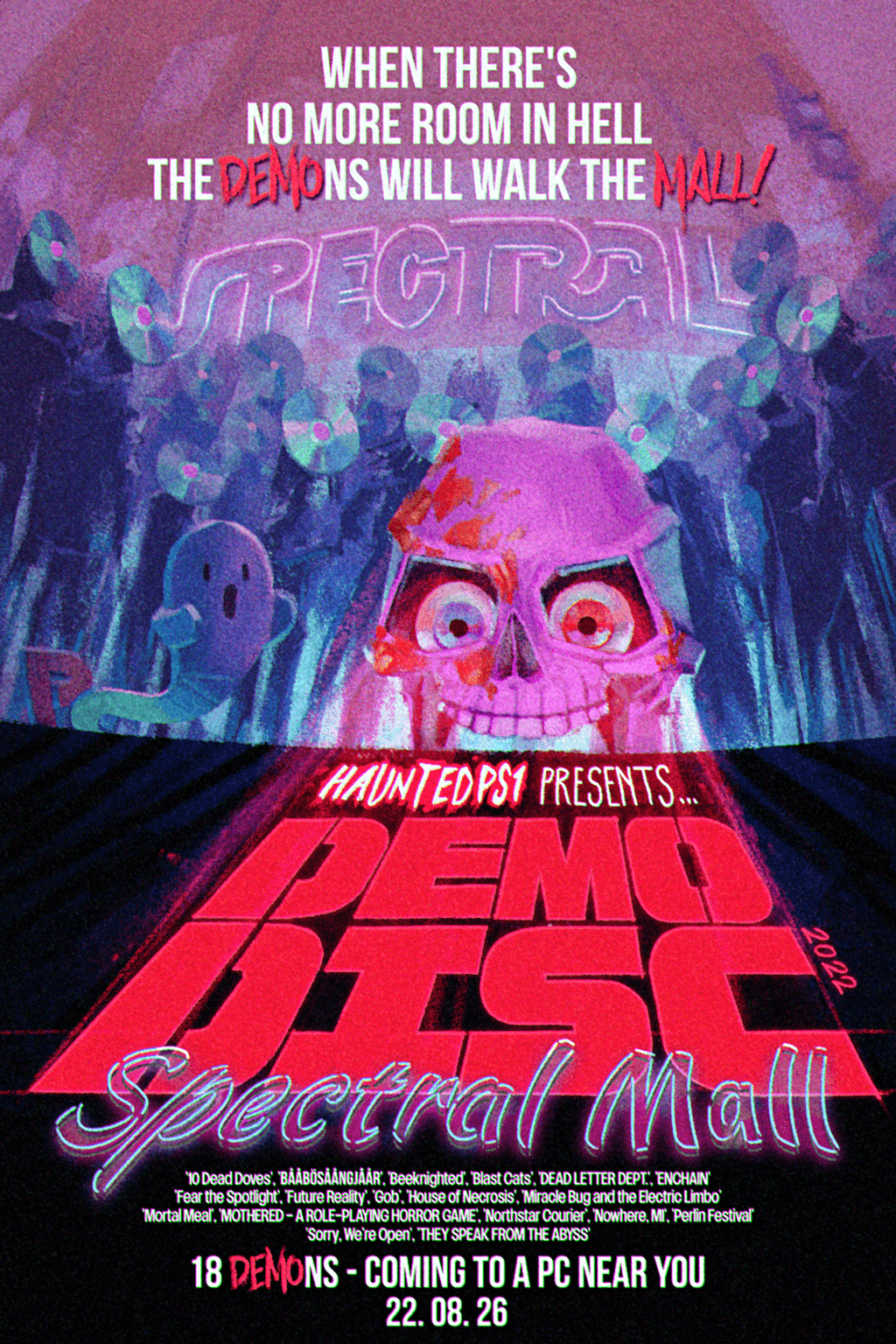 Demo Disc: Spectral Mall
A downloadable game for Windows
In the before-time - your childhood, or perhaps those of your forebears - the mall stood king among shopping locales. People of all kinds flocked to them, swarming store after store, purchasing copious amounts of tie-dyed fabric and greasy food and novelty knives. But now the people are ,dead, and the corporate catacombs stand silent. Their only customers now are rats and cockroaches.

Of late, though, there have been murmurs in the emptiness - flashes of too-bright colors, flickers of wires and flesh, strangled electric sounds, almost like screams. Brave or foolish souls have returned to the sites of their pasts, spurred by curiosity. The few who have returned, amidst their gibbering, mad cries, spoke of change. Storefronts peddling wares that they do not contain, advertisements that flicker in the corner of one's eye, and distant, echoing footsteps, coming from everywhere and nowhere in the dust-suffused halls.
Your town bore one such decrepit mall, a hopeful tourist destination long since abandoned by the few teens that frequented it. Yet you find yourself standing before it in the gloom, for the first time in years. Lights flicker from within, tinny music emanates from disconnected speakers. And a phrase burns in your mind as if carved with a burning knife...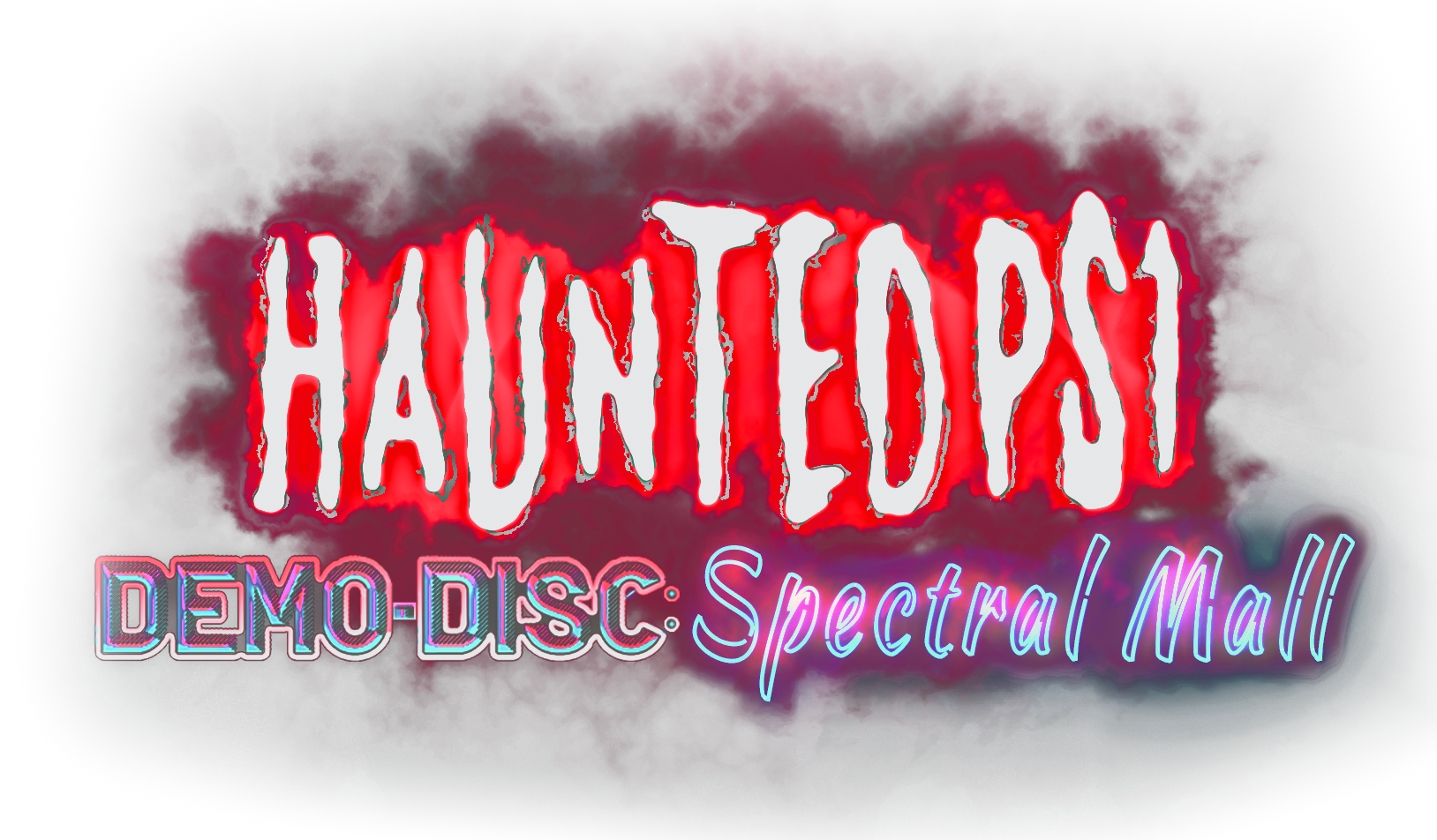 If you download Demo Disc: Spectral Mall through the itch.io app, you'll automatically get any future updates or bug fixes. If you experience any problems with the download from this page, check to see if a new version has been released!
~~~~~~~~~~~~~~~~~~~~~~~~~~~~~~~~~~~~~~~~~~~~~~
DO NOT DELETE THE IMAGES BELOW. YOU CAN UPLOAD THEM HERE FOR USE IN THE CSS. THEY GET HIDDEN ON THE PAGE :^D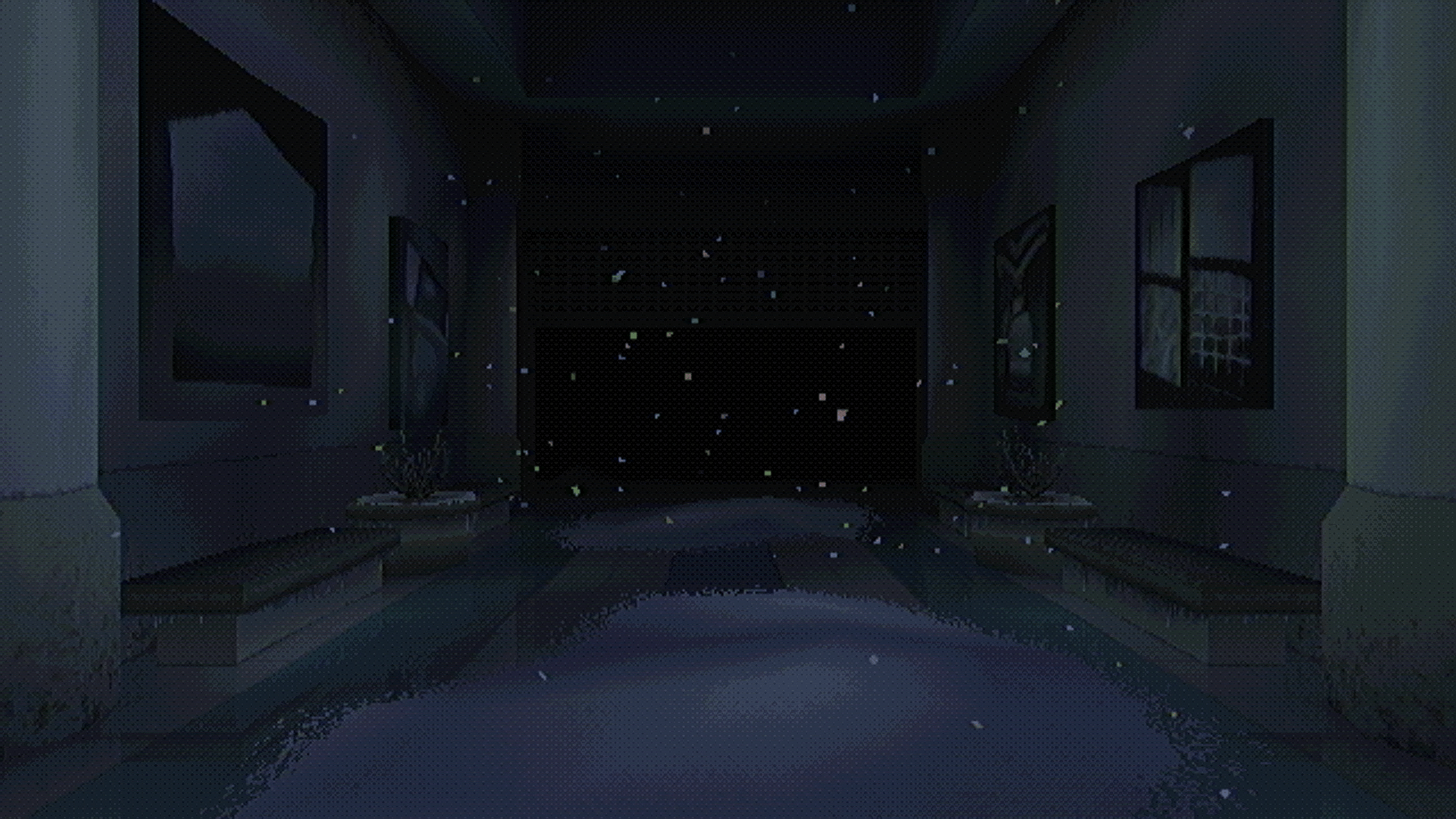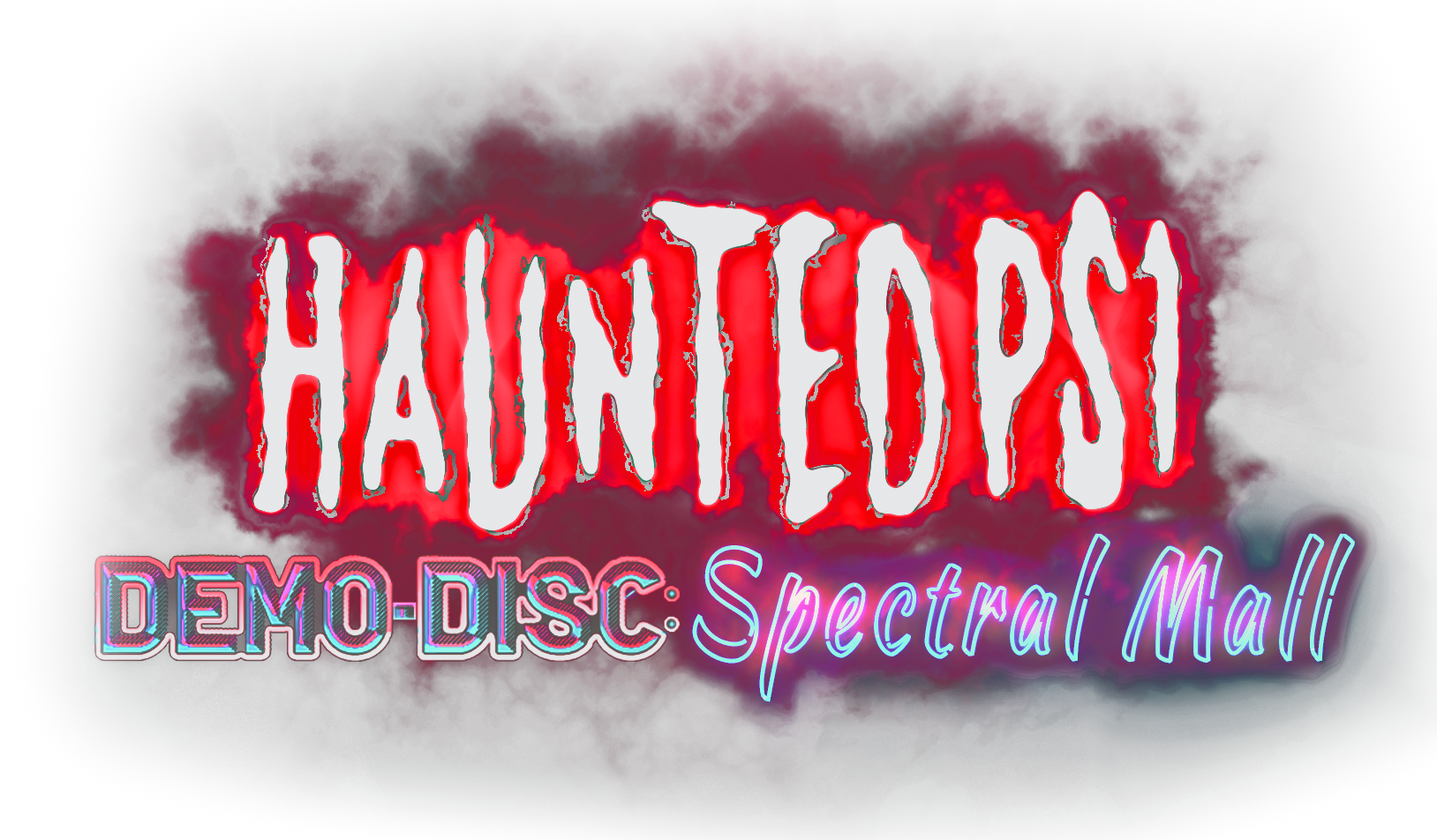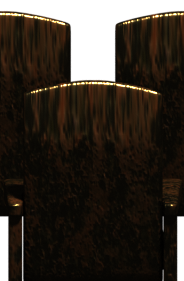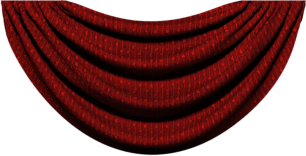 | | |
| --- | --- |
| Updated | 4 days ago |
| Status | Released |
| Platforms | Windows |
| Rating | |
| Authors | The Haunted PS1, Cyreides, 靄 Moya Horror, iwilliams, colter |
| Tags | 2D, 3D, Atmospheric, Experimental, Horror, Lo-fi, Low-poly, PSX (PlayStation), Singleplayer, Spooky |
Download